I love it when the timing of new connections yields enjoyable collaborations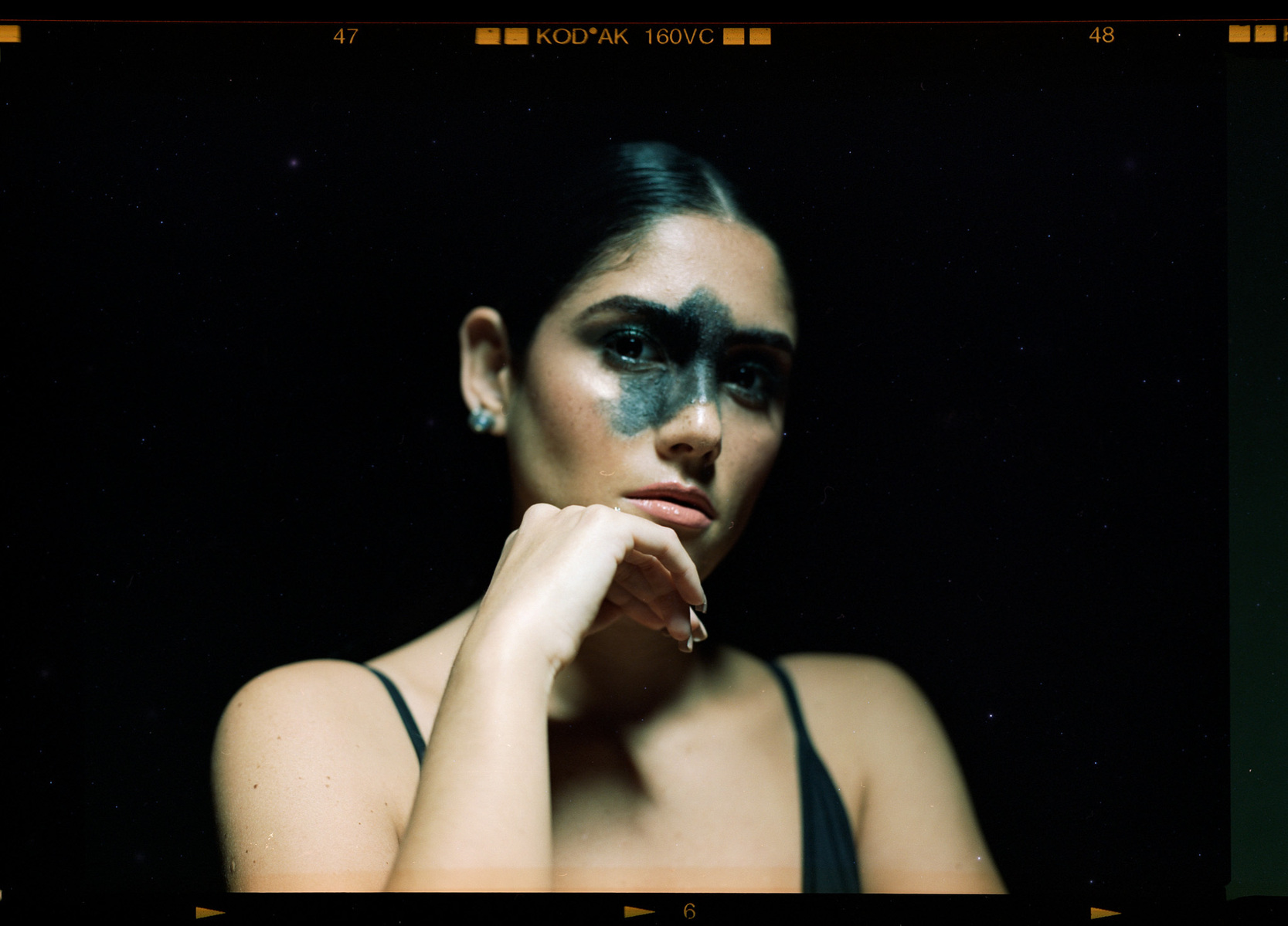 Not long into my film photography journey, I came across Brazilian model Mariana Mendes whilst idly browsing Instagram's explore page. I was immediately struck by her unique birthmark. Mariana has Congenital Melanocytic Naevus (CMN), a rare skin condition that can cover up to 80% of the body in dark brown birthmarks, and known to affect 1 in every 20,000 births.
Having been already interviewed by the London newspaper METRO previously, Mariana had taken part in a photoshoot project by London photographer Brock Elbank in a series of images he had put together for an exhibition called "How Do You C Me Now?" at OXO Tower Wharf. At the time I found her account, it just so happened that she was planning a visit to London to attend the private view for this exhibition. It was the perfect opportunity for us to work together.
The shoot came together very quickly. I booked Kitsch Studio in North London and brought in Ash Shah, a make-up artist who had messaged me via Instagram mere weeks beforehand regarding working together on a shoot (unbelievable timing, really). Having taken another look at Mariana's Instagram account, I decided I wanted to try and capture her in a different way to the content on her social channel (mainly travel images and bikini shots). I sourced some basic items of styling to present her in a more masculine, workman-like fashion.
I also chose to use some expired film (as I was feeling in an experimental mood) so brought some expired Kodak Portra 160VC, as well as my usual Portra 400 on medium format, and a roll of expired Fuji Neopan 1600 black and white film for my Canon 35mm camera.
Using expired film is not for the faint-hearted, but can still produce good results (for those interested in doing a deep dive, this great article on Emulsive should give you plenty of information on the subject). Depending on the film stock, you may get colour shifts that can produce results you are neither expecting or ultimately happy with. Fortunately, I had already tested some of the 160VC on a previous outdoor shoot and therefore knew what colours to expect.

It was a real pleasure working with Mariana and Ash, and although we had a relatively short amount to time to work together, the camaraderie between us and the way we worked together to achieve the result we wanted was superb. To date, the image below is still one of my favourite portraits I've ever taken.